WEINIG EasyScan C: Artificial intelligence and many options even in the entry-level segment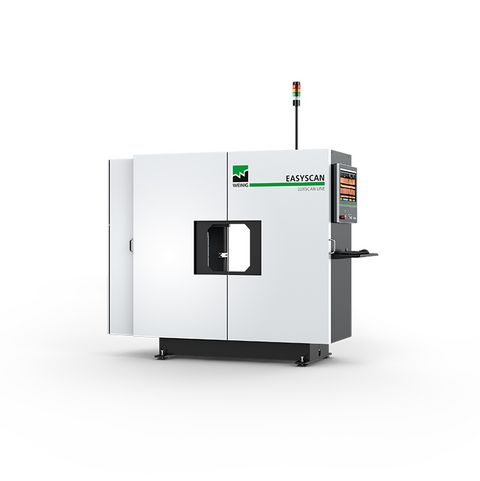 Using high-quality sensors and equipment the EasyScan is able to provide a defined performance regarding production targets. Quality LED's together with the ideal sensor position for any board dimension guarantee the best possible optimization performance. With its small footprint, it is ready to be used in various line layouts either as an upgrade or in a new line. This way it opens doors for companies of any size to optimize.
Prices
x
Different requirements - different prices
The price of a WEINIG machine is just as individual as your requirements are. Therefore, let us discuss briefly what is most important to you – you will then receive our preliminary, non-binding quote.
Personal advice
x
Personal advice – for higher productivity and greater efficiency
Together with your WEINIG expert you will find the ideal machine for your requirements. Simply submit the completed form, and your local WEINIG expert will be happy to discuss all further details with you.
---
The WEINIG EasyScan C provides
Increased recovery since the detection accuracy of the scanner is far superior to manual marking
More flexible production since many different qualities and products can be produced at the same time
Cross-cutting optimization explained simply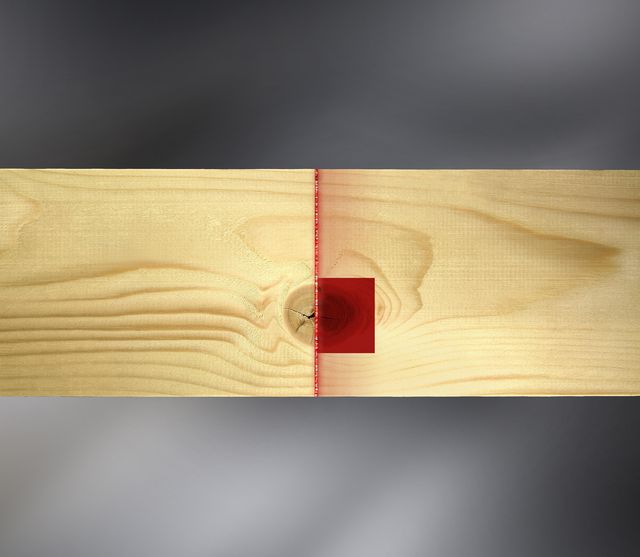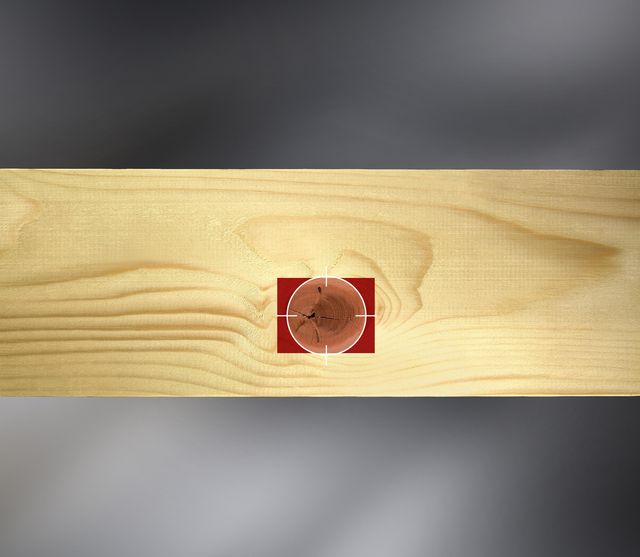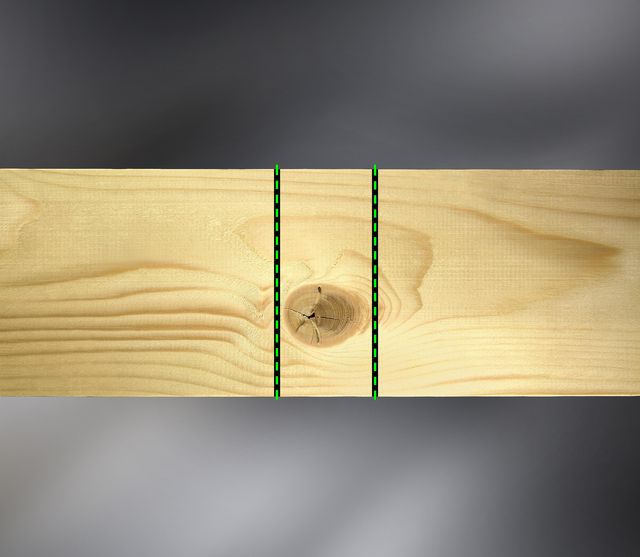 Step 1: LuxscanLine scanners are based upon various sensors, such as laser cameras, color cameras and X-ray. Your WEINIG expert will define the right sensors and the best combination of these, matched to the wood species, surface quality and customer requirements. Our objective is to achieve the best possible quality of information for the required application.
Step 2: Image processing is handled by the highly sophisticated OptiCore software. This detects and identifies defects as well as color variations on the board. The ideally adapted sensor data ensures optimal data processing and defect detection.
Step 3: Optimization via the high-performance OptiCore software calculates the best solution during cross-cutting. In doing so, it takes into account the various customer requests and requirements. Based upon the precise board data calculated during image processing, the board is optimized in accordance with the customer's settings. This allows a virtually unlimited number of qualities and products to be defined. Thus, even a complex product mix can be quickly and simply optimized.
Layout suggestions for EasyScan C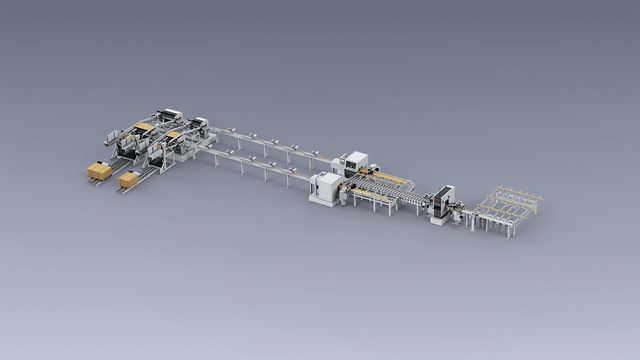 The sensors: The key to success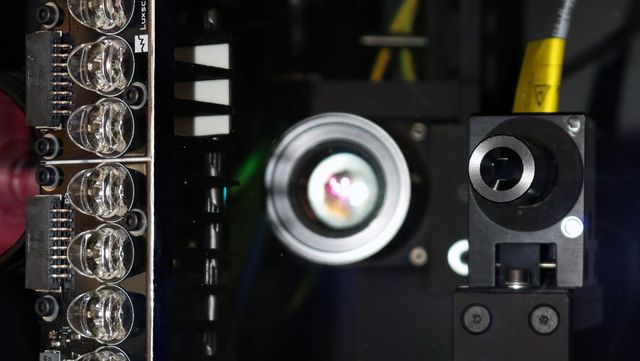 All sensors are ideally protected by a dust-proof housing. All our systems are fitted with laser and color cameras as standard. Having the combined detection capabilities of both cameras guarantees the best results. With the continuous development in these industrial sensors, the performance is continually improving. Using this technology, it is possible to identify defects such as knots, pith, and cracks. The improved laser system also allows the detection of 3D surface defects such as holes, wane and edge defects.
OptiCore AI : Revolution in the wood optimization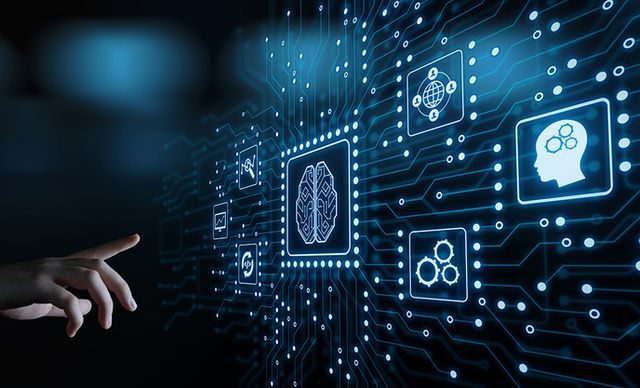 OptiCore AI is an intelligent image processing software. This revolutionary method uses Deep Learning, a class of Neural Networks from the field of AI, to automatically analyze and identify wood defects. OptiCore AI allows training of the scanner to recognize and classify timber characteristics for multiple qualities to meet your final product requirements.
The software learns to process images like a human brain and is trained by being shown multiple defect examples. Deep Learning leads to improved accuracy, improved detection repeatability with changing wood characteristics, and reduced set-up time.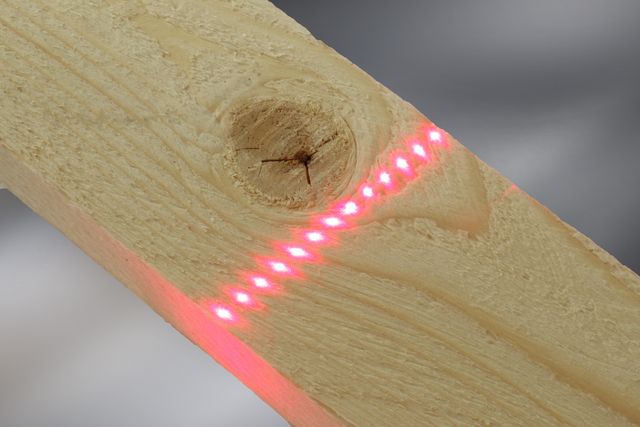 Fiber analysis: Maximum cutting accuracy
An essential component of maximizing recovery and increasing value is a precise cutting position, particularly with finger jointed products. The dot laser enables such high levels of precision and provides improved detection, especially on rough surfaces. The cutting position is more accurately defined using the angle and size of the dots. This guarantees stable finger jointing. The dot laser is available for hardwood and softwood.
---
Automatic camera positioning and processing of decreasing widths
The automatic camera positioning moves all cameras into the ideal position, thus guaranteeing optimal picture quality and resolution. It also prevents operator error, thus reducing production losses to a minimum.
---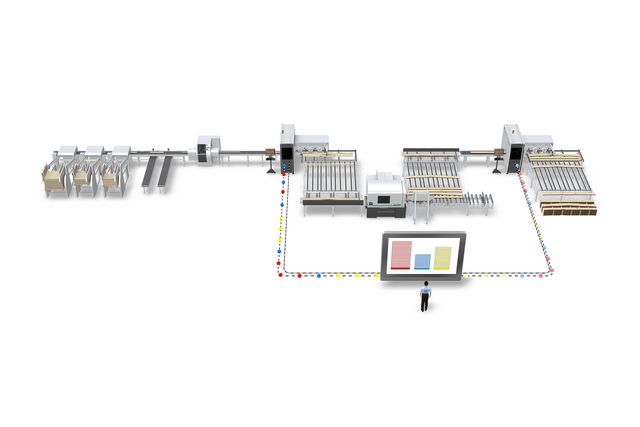 OptiLink: Ideal optimization via connected processes.
Using multiple, complex production processes has always been a difficult task. Linking various applications and production lines further complicates the flow of information.
---