WEINIG ProfiRip series: High-performance multi-blade rip saw for all requirements.
Width cutting plays a decisive role in solid wood processing, for rip optimizing means cost minimization. Whether producing slats or finished material, as a cutting unit for glued panels or for wood optimization, ProfiRip is the ideal solution for increased productivity with outstanding wood recovery. Excellent user-friendliness, the shortest setup times, optimal profitability. Whether as an optimizing rip saw or a pure multi-blade rip saw. The system's versatility makes it ideal for all operations – from interior fittings to the furniture industry and from solid wood panel production to the sawmill.

Greater flexibility and intelligent system solutions are the core themes for our developers today. We deliver the right concepts. Our outstanding system components allow continuous operation to the highest standard. In addition to the standard models, we can also produce customized solutions in all performance classes. It is that easy to make your ProfiRip into a high-performance system!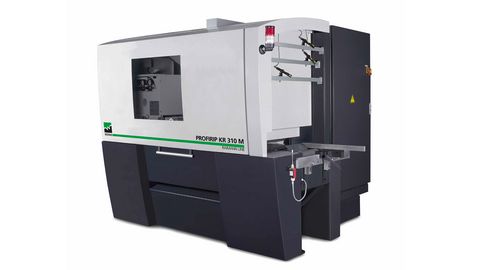 Double arbor multi-blade rip saws for optimal wood recovery.
Thin kerf
Large performance range
Robust, long-lasting construction
Reliable material throughfeed
Detail page ProfiRip KRD 310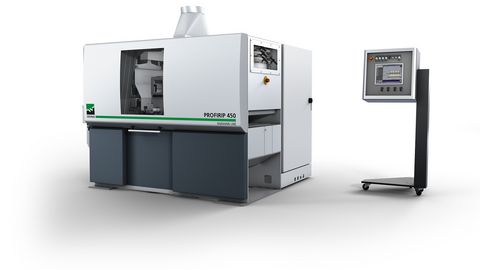 Optimization and multi-blade rip saws with up to 4 adjustable saw blades for optimal wood recovery.
Optimal cutting quality
Up to 4 automatically adjustable saw blades
Short setup times
Large performance range
Variable for a range of applications
Detail page ProfiRip 450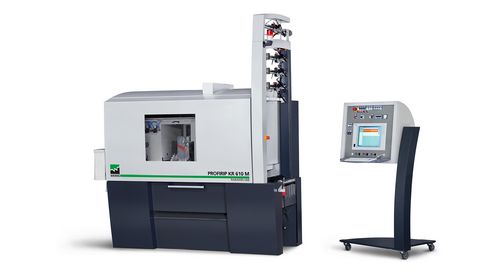 Optimizing and multi-blade rip saws with up to 6 adjustable saw blades for optimal wood recovery.
Optimal cutting quality
Up to 6 automatically adjustable saw blades
Short setup times
Large performance range
Variable for a range of applications
Detail page ProfiRip KR 610
---
The WEINIG ProfiRip series provides
High performance potential
Maximum stability and productivity — even with extreme loads
Glueable cut
Outstanding user-friendliness
SafetyPlus anti kick-back device
Can be optimally integrated into system solutions
Up to 6 movable saw blades